ELECTION DAY IS JUNE 9, 2020.  Polls will be open from 7am to 8pm
Find your polling place here.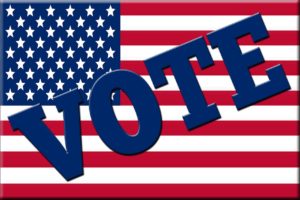 VOTING:
Early voting information will be posted here soon.
ABSENTEE BALLOTS:  
Absentee Ballots for the City of Fargo Elections will be available from the Cass County Auditor's Office, 211 9th Street South, in Fargo.  Cass County Courthouse office hours are 8:00 AM to 5:00 PM Monday through Friday.
Absentee ballots are also available online. You may also call the County Auditor's Office at (701) 241-5600.  Voters must indicate on the application that they wish to receive a ballot for the City election.